HOLD Students' Summer Experiences: Making a Difference
August 24, 2022
School of Education
The HOLD major's multidisciplinary and hands-on learning approach prepares graduates for a wide range of leadership careers in non-profit agencies, government, and businesses. 
Students in the Human and Organization Leadership Development program spent their summers working to create change in education.
With the beginning of the 2022-23 academic year, many UNC School of Education students are returning to campus with summer experiences that will serve them inside the classroom and in their careers after they graduate.  
This summer, undergraduates in the School's Human and Organizational Leadership Development (HOLD) program pursued a variety of experiences — interning at area education nonprofits and companies, conducting research on an international scale, and more — all honing critical thinking, creative problem solving, collaboration, and communication skills that will enable them to be dynamic organizational leaders.   
Below, learn how two HOLD students spent their summers.
Taylor Molina ('24 HOLD)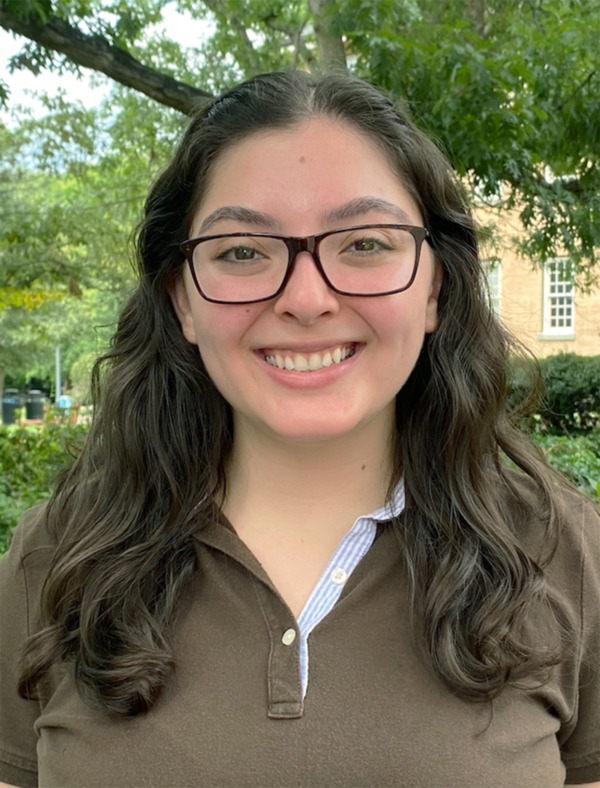 Taylor Molina, a junior and Morehead-Cain Scholar, took advantage of the summer months to travel the world, visiting Australia and Denmark, conducting research to better understand the happiness of women in undergraduate university — with HOLD program director Jemilia Davis, Ph.D., serving as her mentor and research advisor. 
The summer was spent as part of her Morehead-Cain-global experience and grew out of discussions with an adviser about different educational systems around the world and potentially conducting a comparative analysis. But Molina was interested in women's happiness in the context of those systems. 
"I'm letting the women define [happiness] for themselves, which has ended up being so integral within my research," Molina said. 
This is what Molina said about her summer and her research: 
"Being a woman in university right now, seeing women around me who are doing well and really those who are struggling, I wanted to know how I could make that better. We know the majority of higher education institutions were made for wealthy White men, but now we're in a society in which women outpace men within university. So there's this interesting dynamic of, 'Well this place wasn't made for you, but there are more of you here.' And I wanted to know what I could add to this conversation and research. 
"Everyone defines happiness differently but even more so within different cultural contexts and countries. That is such an important part of this. Researchers all over the world are defining happiness and are telling you what happiness is. There's no reason why I can't do it. 
"I know what happiness is for me just like you know it for you. So to me, that's an intuitive definition of it. It's one that is empathetic and open. 
"To frame my research, I honed in on the Impact Rankings which use the Sustainable Development Goals the U.N. wants to achieve by 2030. The Impact Rankings take those goals and rank universities around the world based off how well they're doing against those goals. 
"Two of the goals include quality education and gender equality so based on that, I chose Aalborg University in Denmark and La Trobe University which is in Australia. Both schools are ranked. And then I wanted to research at UNC because it isn't ranked and from all the experience and connections we have at UNC. 
"A lot of happiness research sends out these huge surveys which is good because you can hear from a lot of people, but its downside is that you can't get as in-depth information. I wanted to have these truly open-ended questions and responses. And we decided to do qualitative research and more of a case study because each university is so different. 
"I asked four people at each place about their happiness in general. I wanted to know how they define their happiness within their country. Within themselves. In their educational system and specifically their university. It was interesting to hear similarities and differences between such different places. But also, within the four people from that one country, the similarities were very apparent. 
"In Denmark, for example, all of the students I spoke to felt equal based on gender. They said their male counterparts respected them and classroom interactions were positive. One [Danish] woman I spoke to said she had never felt sexism in any form. That was mind-blowing to me.  
"Next steps for this research is to write and publish a paper, but what I also want to do is share this work at educational and women's conferences, to speak on my research to a wider audience because the whole goal of this, and it's why I went to different countries, is to make a difference in the lives of other people."
Josie DeLellis ('24 HOLD)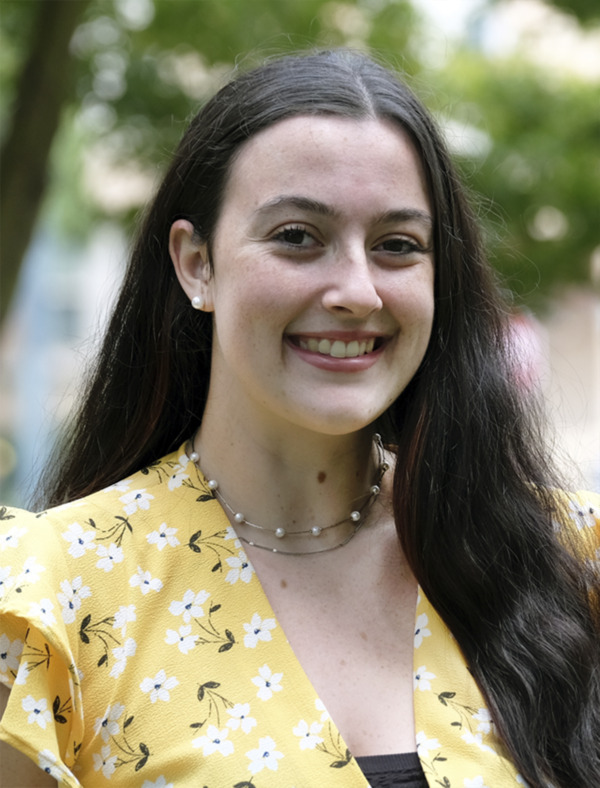 Josie DeLellis, a junior also majoring in sociology, spent her summer interning with Participate Learning, a Chapel Hill-based B Corporation that aims to help K-12 students develop as global citizens and leaders by working with educators to promote cultural understanding. DeLellis worked with the teacher resources team, supporting international educators as they transitioned from teaching in their home countries to teaching in the U.S.  
Here's what she had to say about her summer internship: 
"Participate Learning brings in international teachers to teach in the U.S. for five years. I was in communication with those teachers about so many things – moving here and teaching here. 
"That started with booking flights, travel. And once those teachers are here, we hosted a week-long orientation. I helped organize that. I worked closely with teachers who came with families, connecting them with resources be it childcare or car seats, anything to support their experience here as a teacher. 
"By bringing in these international teachers, we hope to bring a more global lens into the classroom, sharing their culture and perspective with students. Many of them are teaching in elementary schools, and some are teaching in immersion programs, where students speak in Mandarin or Spanish. That's something I wish I had at my elementary school. 
"It was so amazing to be part of welcoming and supporting these teachers. It reassured me that this is a space that I want to work in in the future. 
"I really enjoyed having to fit so many pieces together. It's such a big project so I enjoyed working with people from other departments, and I thought it was great to be able to manage all these different things. That's something that I want to do in the future. In the future, I definitely want to use my leadership abilities to manage big projects like this."
---
More News